On Windows 7 and later machines, there is a neat tool called Problem Steps Recorder.  You can use this tool to capture the steps needed to complete a certain task in Office 365 or to document the steps that are generating an error for troubleshooting purposes. 
To open Problem Steps Recorder, type psr in the machine's search box.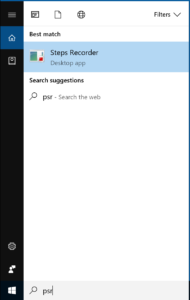 When the Problem Steps Recorder opens, click Start Record.

Then simply go through the steps on your computer to reproduce the particular result.  Note that you can pause the recording at any time, and then resume it later.

You also have the ability to add a comment by clicking Add Comment.  Then highlight the part of the screen that you want to comment on, type your comment in the box, and click OK.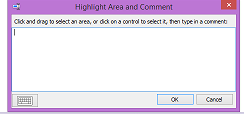 When you're done recording, click Stop Record.  A Save As dialog box allows you to name and save your file.