You can easily forward all of your Office 365 email to another email account. Log in to your Office 365 Outlook Web Access and click the gear in the upper right corner, then select Mail under Your app settings.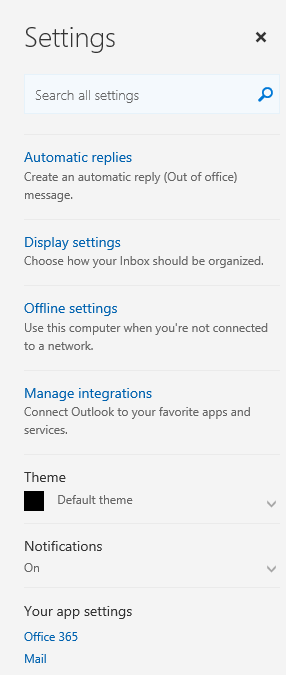 The choose Forwarding under Accounts on the left.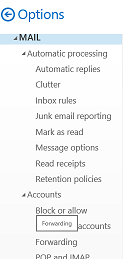 Click the circle next to start forwarding and enter the address you would like your email forwarded to. Also check the box if you would like to keep a copy of the forwarded messages in your Office 365 mailbox. Then click SAVE.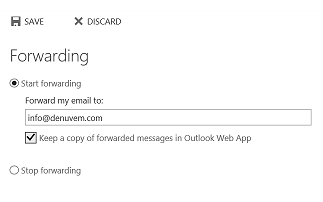 If you only would like to forward certain emails, for example from a particular sender, then you can put in place a more detailed forwarding rule. From your Outlook Web Access Options, select Inbox Rules, then click the + to add a new rule.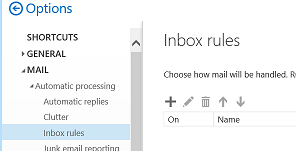 Fill out the form with the parameters you would like and click OK.