If you are receiving one of the below error messages, there may be a problem with the DNS records associated with Skype for Business for your domain.
Skype for Business couldn't find a Server for yourdomain.com. There might be an issue with the Domain Name System (DNS) configuration for your domain. Please contact your support team.

Cannot sign in because the server is temporarily unavailable. If the problem continues, please contact your support team.
If you are unable to correct the DNS issues, you may still be able to manually connect to Skype for Business.
Open Skype for Business and click on the gear at top right corner. Then select Tools and Options.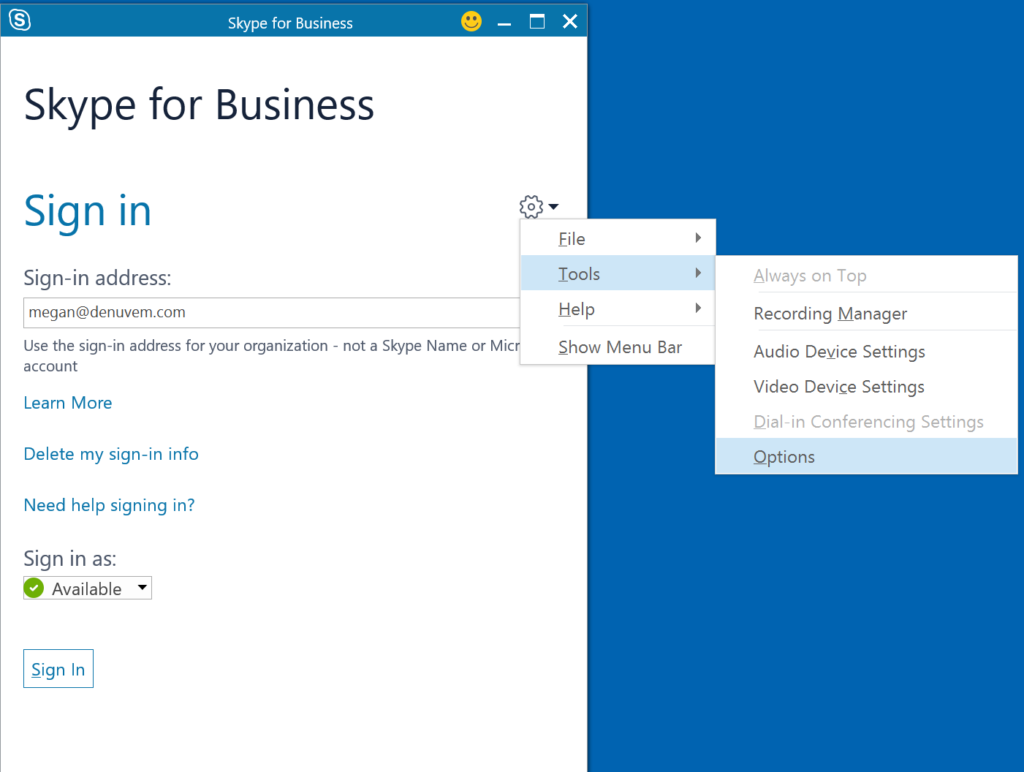 Click Personal on the left, then the Advanced button.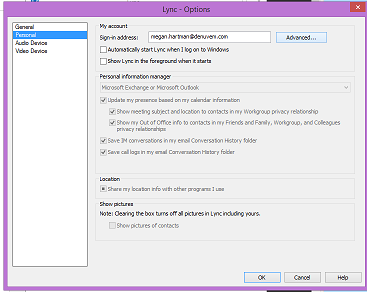 Select Manual configuration and enter sipdir.online.lync.com:443 into both the Internal and External boxes. Then click OK two times.