Navigate in your browser to the SharePoint site for which you would like to create the new group.  In the upper right corner, click on the gear, then on Site Settings.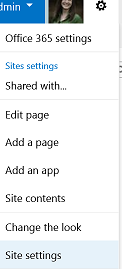 Click on People and groups under Users and Permissions.

Select More… on the left to see a list of all groups already on the site.

Select New Group under New.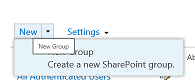 Enter a name for the new group and a description if you'd like.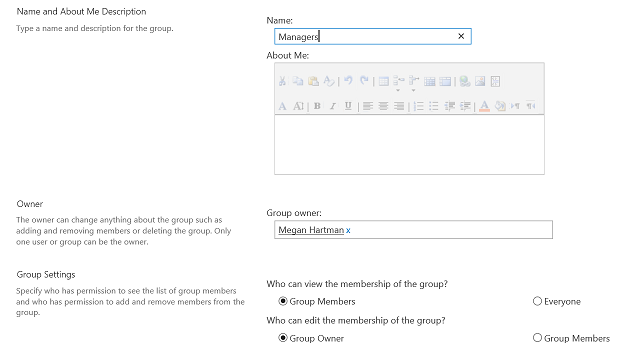 You can leave all other settings to the defaults/blank, then click on Create.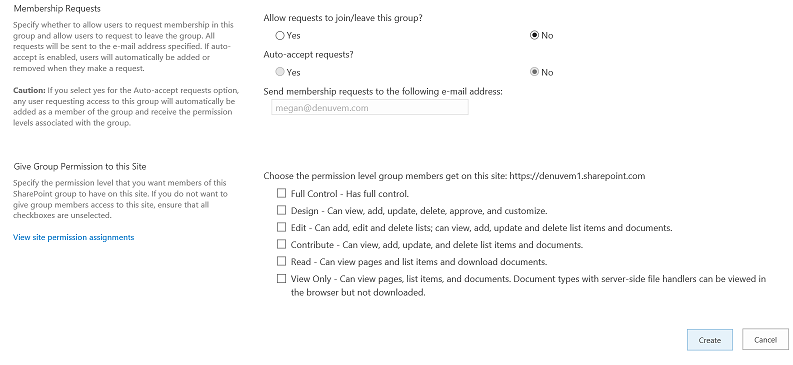 To add your users to the new group, click on Add Users under New.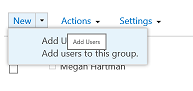 You can then assign your new group permissions to Document Library folders or other areas of the SharePoint site. 
You can also follow the same process on your OneDrive for Business.