Office 365's Exchange Online allows you to receive and send email from other email services through the connected account​ feature.
To connect your other email account to your Office 365 account, log on to Outlook Web Access at https://outlook.office365.com. Once signed in, go to the gear in the upper right corner and choose Mail under Your app settings..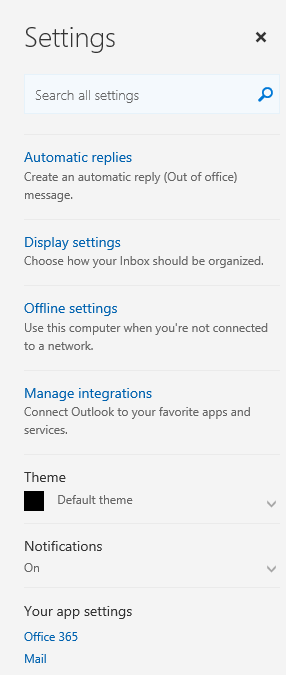 Then on the left under Accounts, go to Connected accounts and click the plus sign to add a new account.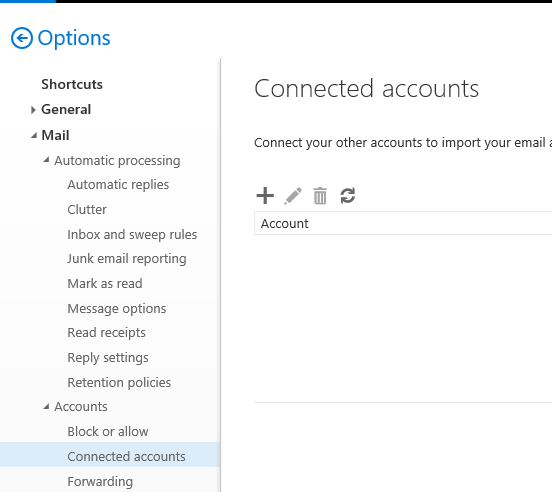 Enter your other email address and password and click OK.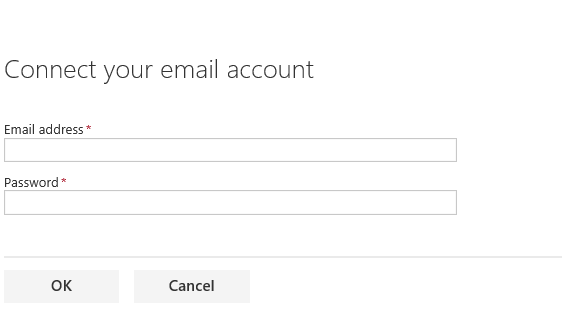 Note that before you connect another email account, you might need to sign in to your other account and turn on IMAP or POP access there. You can find instructions for doing this for Gmail here.